Nanofiltration for moderate retention of salt
Nanofiltration is a membrane technology, which in its mode of operation and construction is very similar to reverse osmosis. A nanofiltration membrane primarily retains divalent ions and larger molecules. When it comes to the filtration process, a nanofiltration unit is placed between reverse osmosis and ultrafiltration.
The nanofiltration units can remove contaminants such as bacteria, dissolved salts, pesticides, and proteins down to 0.001 microns in size.
Applications of our nanofiltration units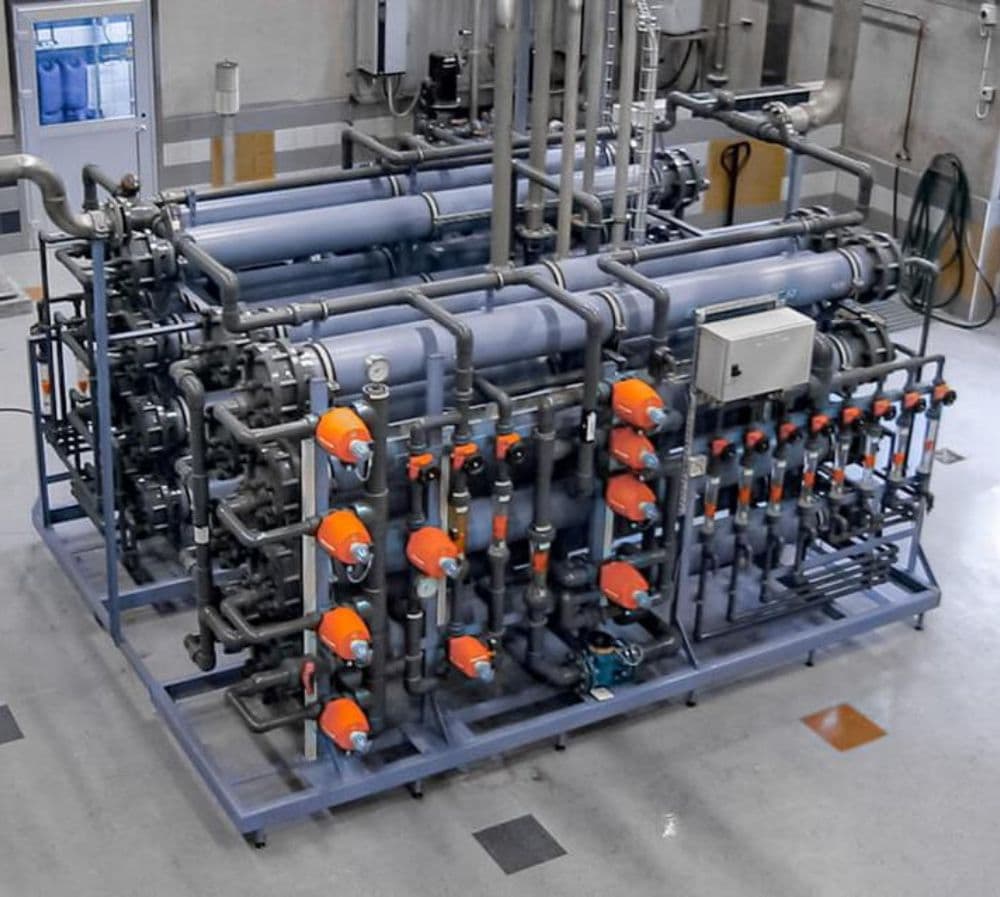 Drinking water
Filtration of raw water to reduce sulphate, chloride and fluoride.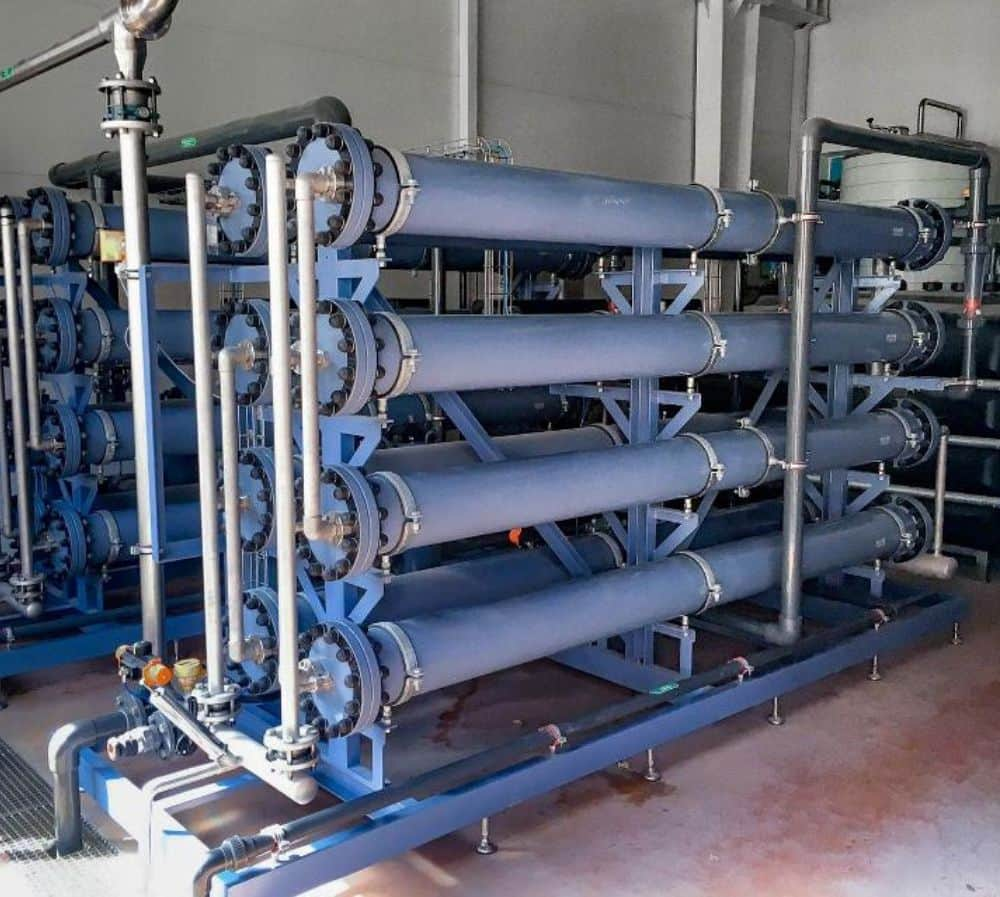 Softening
Partial softening of drinking water without use of regeneration chemical.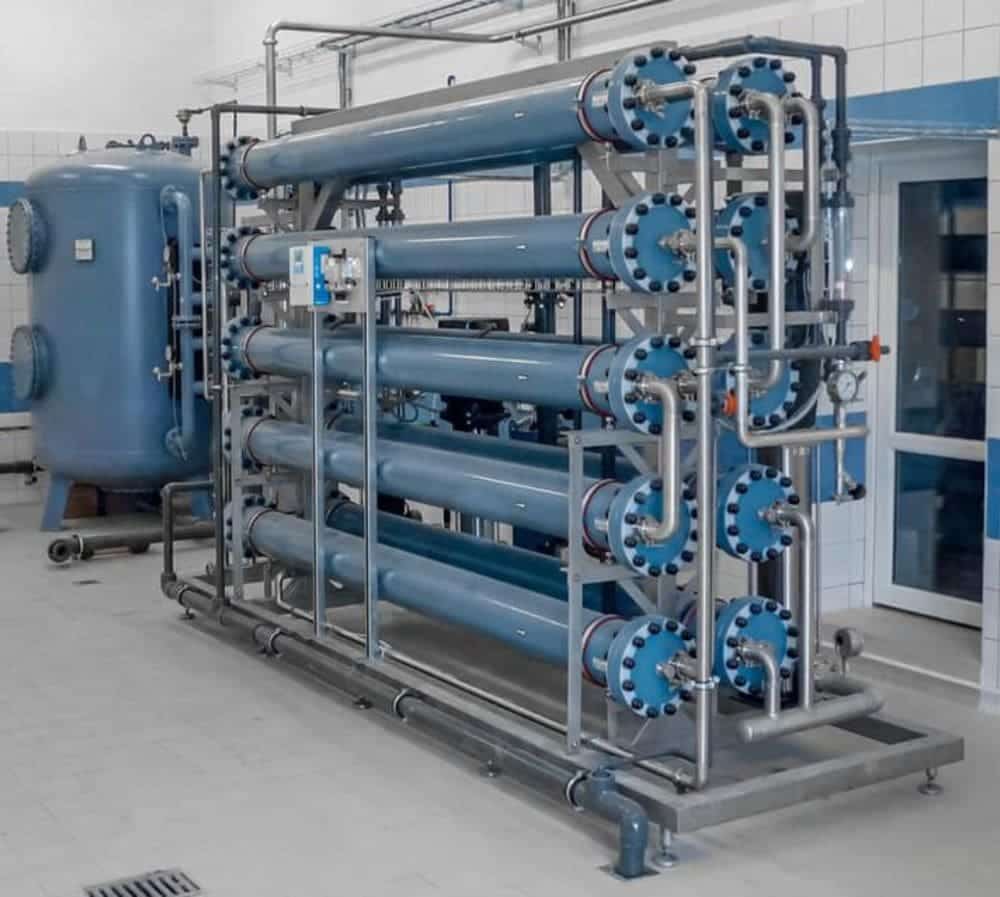 Process water
Partial softening and reduction of colour and humus from surface water in e.g. the iron and metal industry and paper mills.
When to use nanofiltration
With nanofiltration it is possible to retain minerals that would be removed with reverse osmosis. This gives you the ability to get purposive reduction of unwanted components.
Nanofiltration is an advantage if you want a certain hardness, because
a potential demineralization will make the water aggressive and lead to problems with corrosion in the supply network.
Designed for exactly your needs
EUROWATER offers a broad product range of fully automatic nanofiltration units – based on our well-known modular standard system. This makes it possible for us to combine an optimal plant for exactly your needs.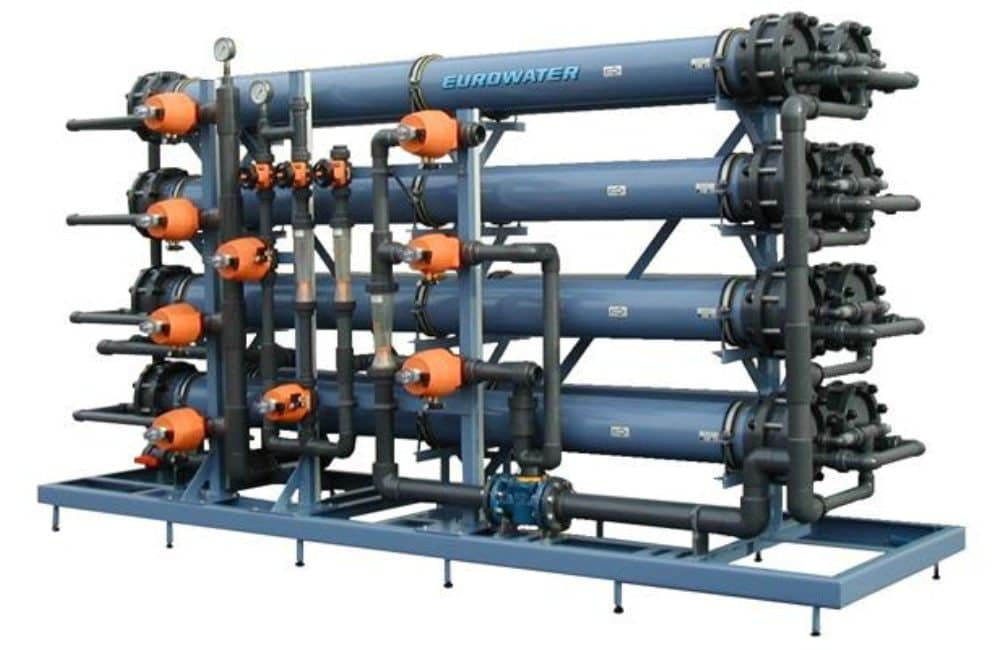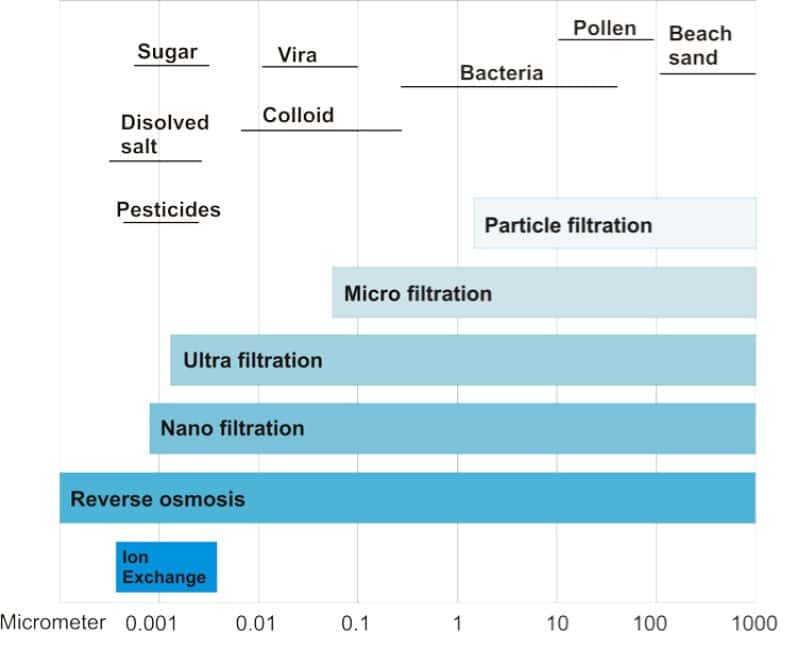 Nanofiltration or reverse osmosis?
Reverse osmosis is the finest type of filtration with a pore size of less than 1nm and a rejection of ions of more than 98%. The typical operating pressure of a reverse osmosis unit operated on tap water is 12-16 bar.
Nanofiltration is also a very fine filtration but the rejection of ions is lower compared to reverse osmosis. The typical operating pressure of a Nanofiltration unit is 4-7 bar.
Nanofiltration used for ingredient water
A leading ice-cream company in Ukraine controls the quality of the ingredient water with two nanofiltration units.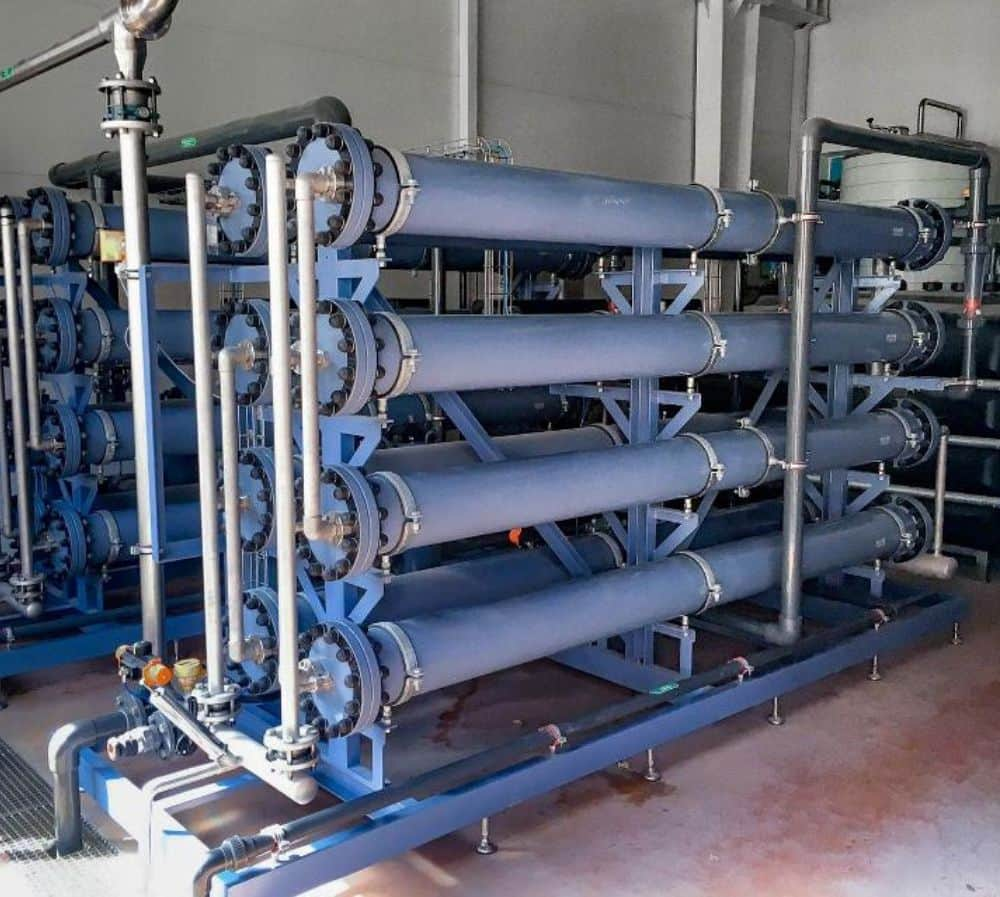 Water Treatment Technologies
Providing water treatment technologies for food and beverage industries.
If you would like to speak with a sales representative about purchasing products and services from WTT, you can reach us here.