Softener Units for Removal of Hardness
The softening units are used for reduction of calcium and magnesium in the water using a cation exchanger. Calcium and magnesium are exchanged for sodium through ion exchange.
Softened water is used for steam boiler plants, district heating plants, laundries, cooling towers, rinse processes, washing, dishwashing etc.
Softening prevents calcium deposits in e.g. piping, steam boilers, district heating installations, hot water units, heat exchangers, and cooling towers. Traditional use of chemicals for calcium binding can be avoided. In other words, softening can optimize energy use in boilers and hot-water units, minimize chemical usage and prolong the life of installations and plants.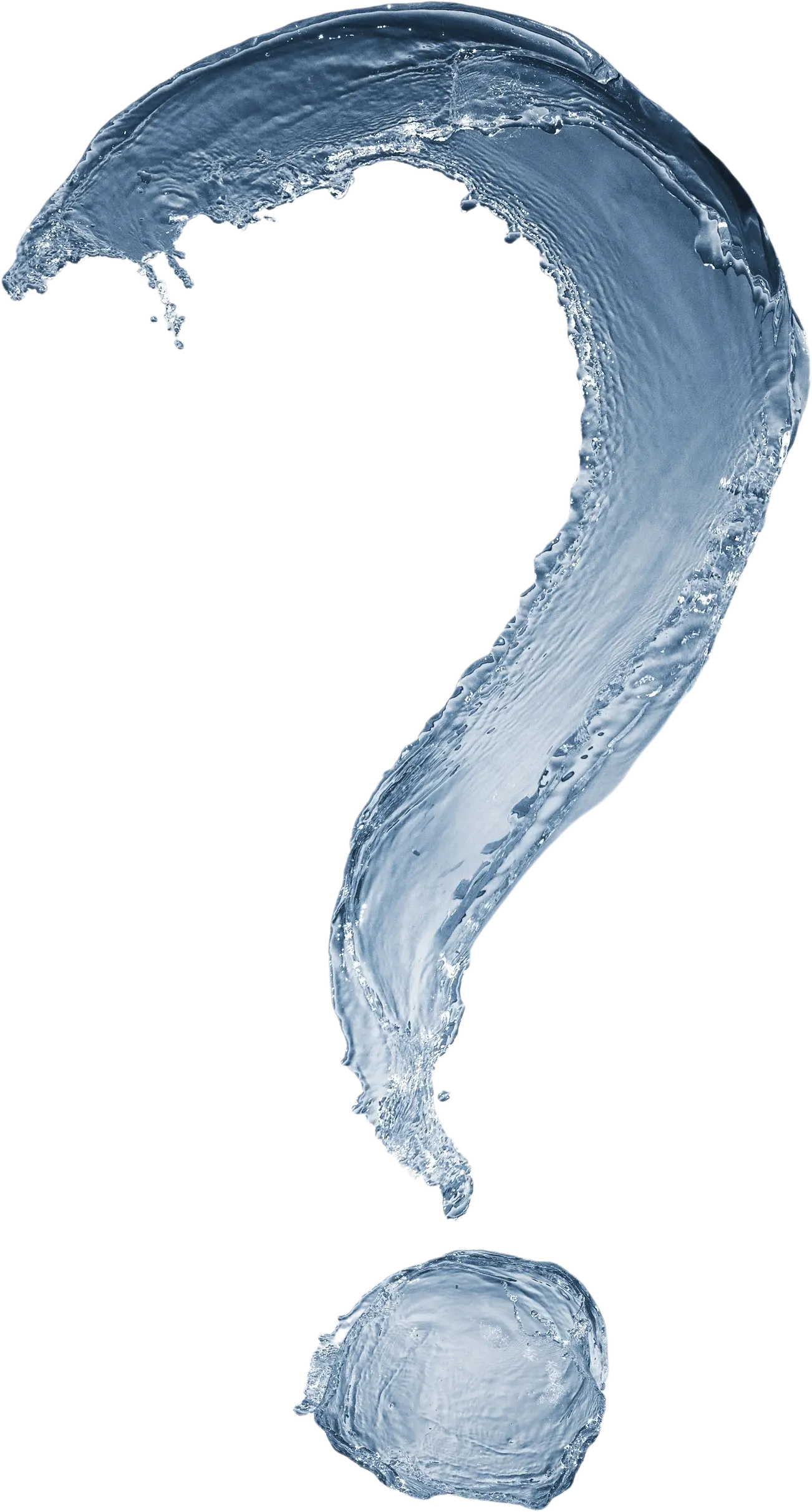 Water-softening unit applications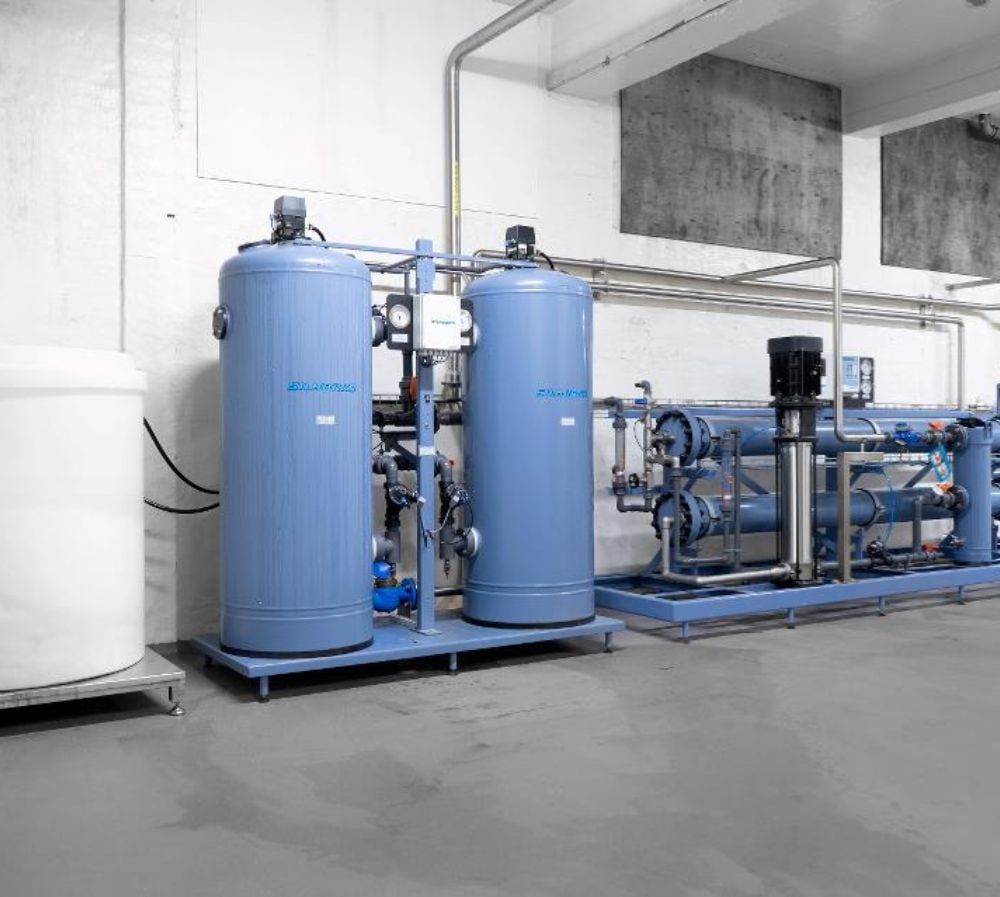 Water softening before reverse osmosis
Formation of scale can be damaging to the membranes in a reverse osmosis plant. Having a softening unit before your reverse osmosis plant will prolong the life span of the plant and obtain operational reliability.
Softening of drinking water
Groundwater can contain high amounts of calcium and magnesium. For water utilities, it can be relevant to use water softening to prevent scale formation in pipe systems and plumbing.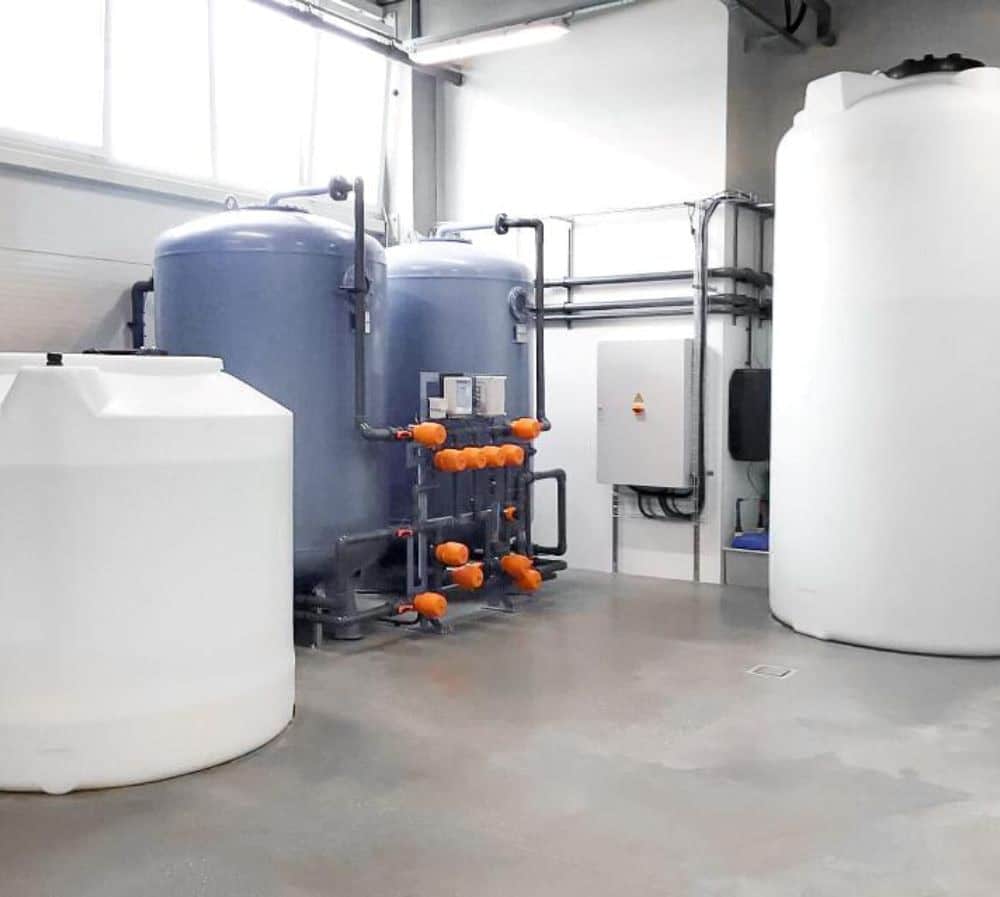 Softening of water used for rinsing, cleaning, cooling etc. is a valuable investment to avoid the issues which hard water can cause on equipment. And it can also be an environmentally friendly solution. For example in commercial laundries where soft water makes it possible to lower the wash temperatures and hereby reduce the use of detergent.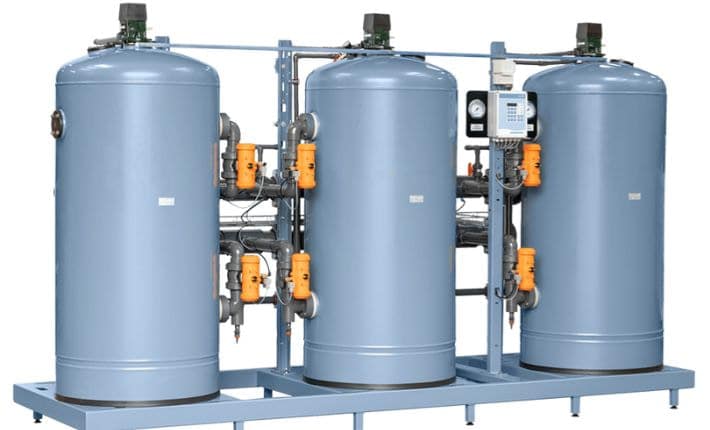 Designed for maximum reliability
The softening plant type SMP is specifically designed for applications which demand high reliability of operation. The construction of the plant and the pipe system result in a low pressure loss and consequently less energy consumption.
The SMP is available in Simplex, Duplex and Triplex versions. The plants are equipped with automatic, pneumatically actuated ball valves – if supply of electricity and air is not available, the valves are closed.
The filter tanks are of steel and therefore less susceptible to changes in pressure. The tanks are coated with polyethylene. Thus, the filter tanks combine the strength of steel with the strong anticorrosion property of synthetic material.
Our patented five-cycle valve is made of high-quality synthetic material and has few movable parts. Taken together, this endows the valve with reliable operation, long life and minimum maintenance.
As standard, the pipe system is supplied as PVC or PP with the quality of being corrosion-proof and resistant to chemicals. The pipe system can also be customized in several other plastic types or stainless steel. Steel is a robust material that endures very high temperatures.
Each softening plant comes with a standard PLC control. Our controls are purpose-made and individually programmed by our own engineers. The simple user interface facilitates check of configuration parameters and control of operation and regeneration.
Our product range comprises a wide number of standard plants, all engineered and manufactured in-house. The starting point is our modular-built standard system ensuring high flexibility, high reliability in operation, and short delivery time. Each solution can be customized and built according to the specific application by adapting the choice of material, instrumentation, and control system – based on our combined know-how.
Standard plants are available as one-tank or two-tank units for continuous water production. Each tank has individual valves to ensure reliable operation. All plant types come with a brine tank.
Several of the plant types are available for treatment of both cold (max. 35 oC) and hot water (max. 85 oC). The plants for hot-water softening is especially suited for sanitary installations.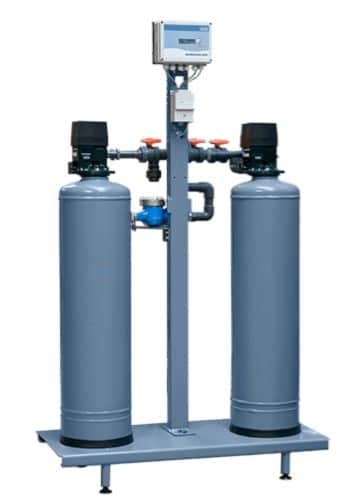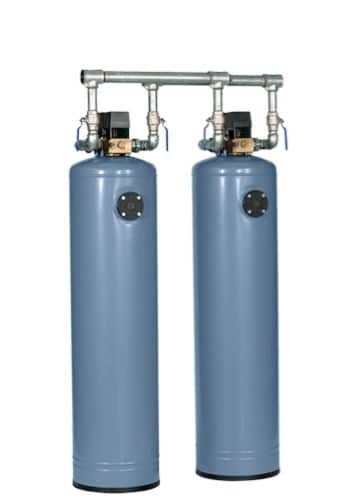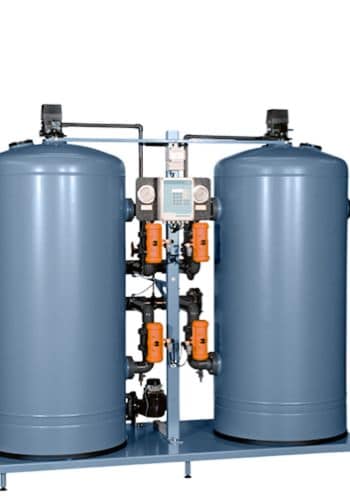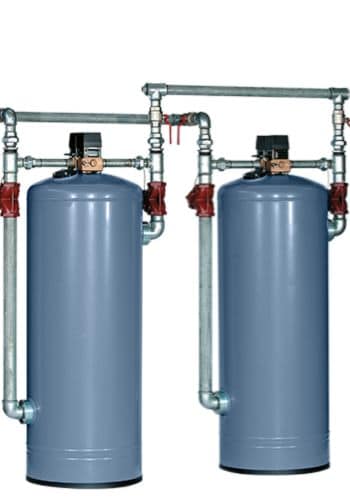 Type: STFA
Temperature: Cold
Pipe system: PVC or PP
As standard design, STFA softening plants are supplied with a nozzle plate. It ensures optimum utilization of salt and an even distribution of water both during operation and backwash. All STFA plants are also supplied with a brine maker for automatic production of brine.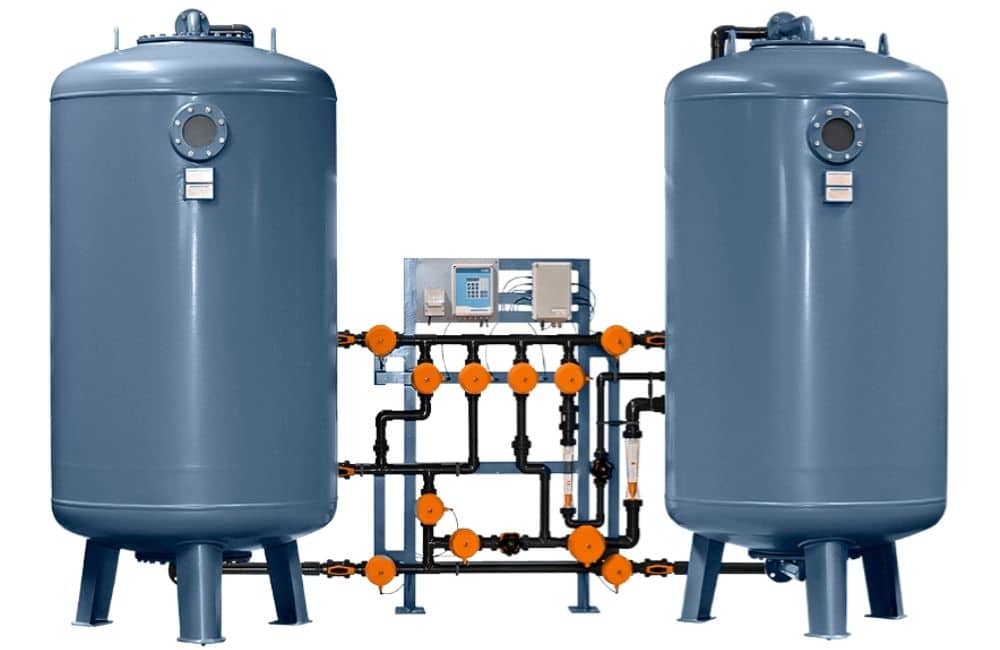 Selection of water treatment within food & beverage industry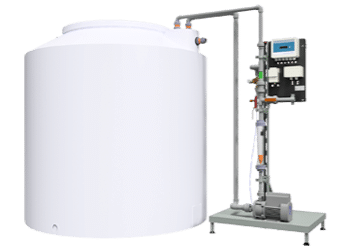 A brine maker is an automatic system for production of large quantities of brine. Typically, fewer salt fillings are needed. At the same time, an inexpensive salt type can be used. It is possible to choose a brine maker for several of the plant series.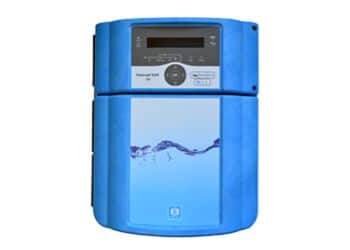 The quality of the softened water can be monitored by a Online Hardness Control analyzing the residual hardness in the water. The Online Hardness Control is set to an actual hardness limit. Exceeding this limit will release an alarm and start a regeneration.
Monitoring of softened water can also be done manually with our Durognost test kit. An easy and quick solution for testing the residual hardness after softening.
Salt tablets for water softening
The quality of the salt used for regeneration can influence the performance of your softening unit. EUROWATER salt tablets are produced under controlled production conditions and are tested in our own plants. Our product is approved for food processing applications and contains typically 99.8% of sodium chloride (min. 99%).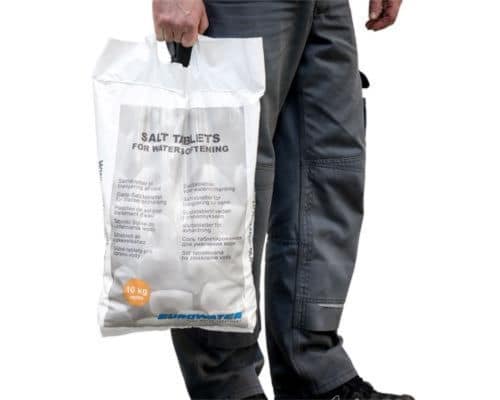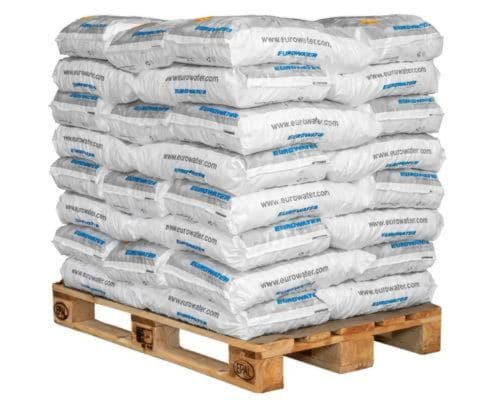 Certain softening plants are supplied with conductivity meters that continuously measure the actual conductivity in the rinse water. When the ion exchanger is clean, the regeneration stops, thereby minimizing rinse water consumption.
Odense Universitetshospital is one of the largest hospitals in Denmark. The hospital chose a softening unit with conductivity meter to minimize operational cost and water consumption.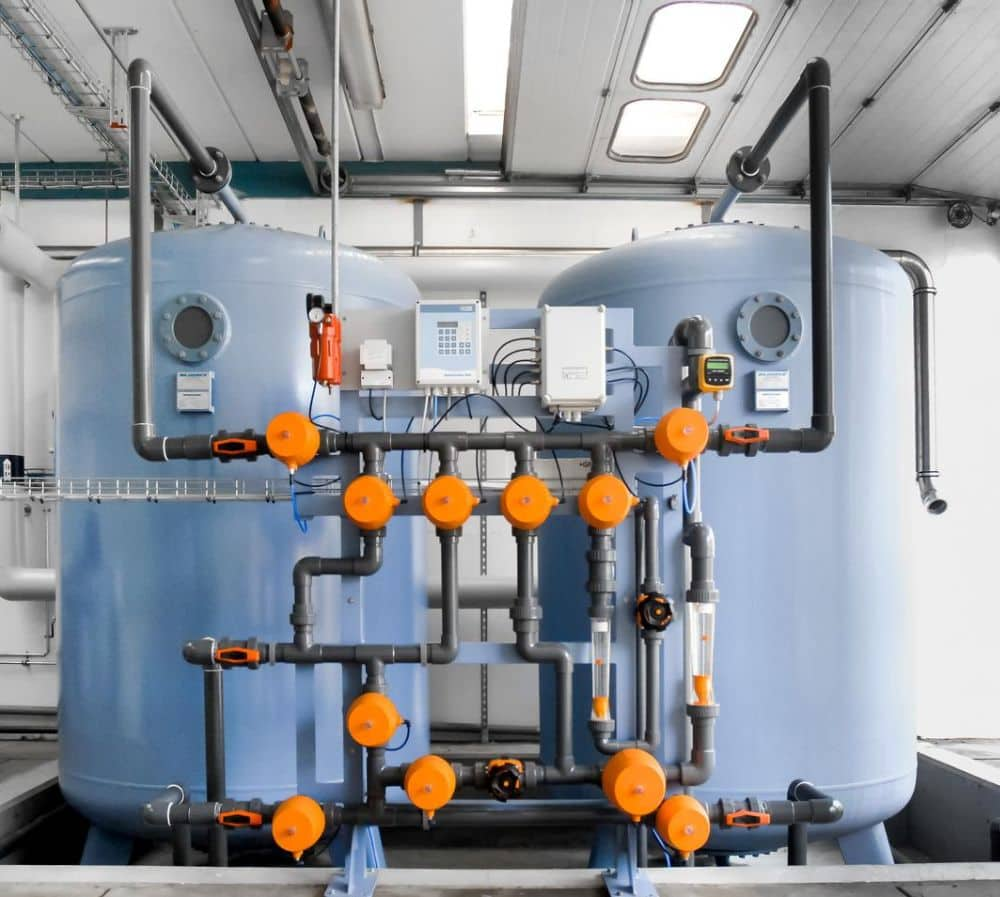 Water Treatment Technologies
Providing water treatment technologies for food and beverage industries.
If you would like to speak with a sales representative about purchasing products and services from WTT, you can reach us here.